Tonight after work, I went by the Toyota dealership on Alameda because the part to fix my inner door handle came in.
In Work Day (now updated with photos), I described starting the process of fixing the busted outer handle on my truck's driver side door. I had the new handle installed and the door almost reassembled when I broke a piece connecting the inside door handle to its actuating rod. Never fails.
Tonight seemed like a good night to finish projects, so I took the driver's side door panel off, joined the inside handle to the rod with the $4 clip, carefully threaded the handle through the door panel, and reattached the panel to the door.
And it worked.
On a roll, I saw the legs to the wood table I acquired from the office sitting in a wedge of space waiting to be oiled. Sure- why not. I wiped the dirt and dust off of them and oiled them up.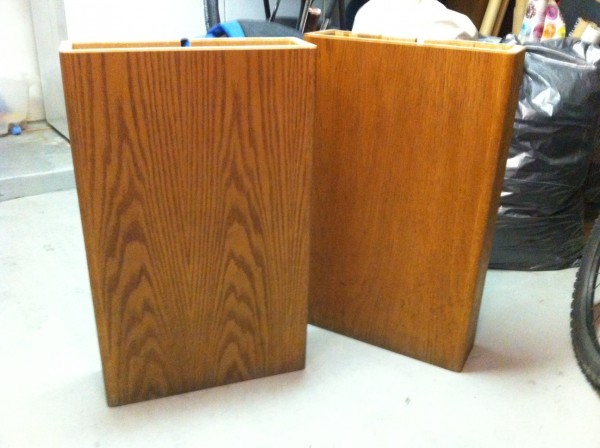 They look great cleaned up, like the table top.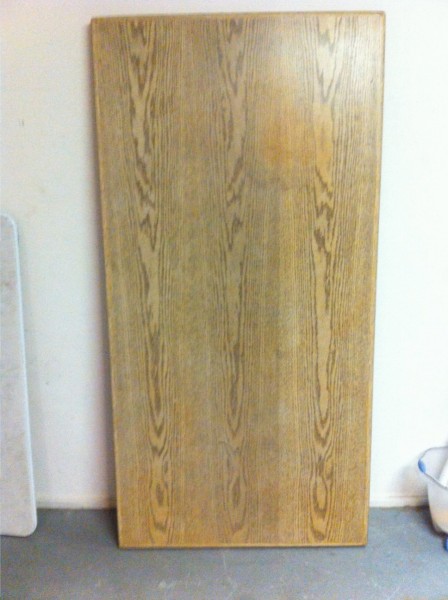 The table will replace the nice one I already have in the entry dining area, largely because it is larger and ideal for spreading large board game boards upon.
I've been edgy a lot this last month. I made a list a few weeks ago of items in my life I needed to deal with, most of which will cost me money. They are home-related items, or health related, but the list contains bigger things that I don't know how most people handle one at a time. They make me nervous, and I guess they have encouraged me to not sit and watch TV as much as I usually do.
I am finding being productive at home lately both gratifying and motivating, and I'll try to keep it going and remain more hands on in dealing with items in my life.
I am also grateful I had the energy and the drive tonight to finish these two projects.