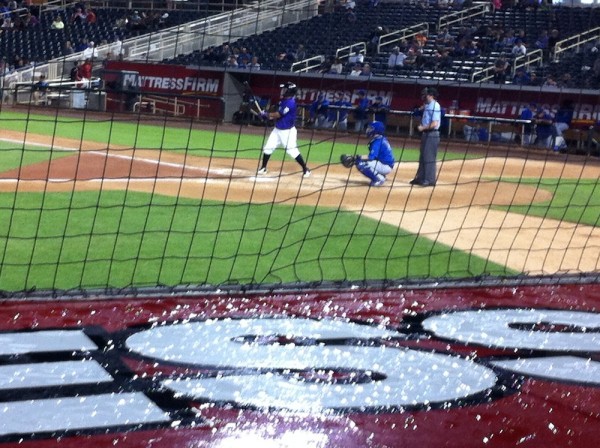 Today, it was a Monday.
And on top of being a Monday, about 4 this afternoon while we were at work downtown, it started to rain on our locale heavily, and that little rain event hung around for a good long while.
Thankfully, it cleared up before 7 PM so that the Isotopes baseball game I and my friend Paul planned to go to could still be played. We went to the ballpark and enjoyed walking around it as the ground crew prepared the field for play. The evening air was cool and comfortable the rest of the night, and there was baseball, and that was good enough right there.