This bit is about one of the 25 free and fraternizing dogs roaming about the plaza at Taos Pueblo yesterday.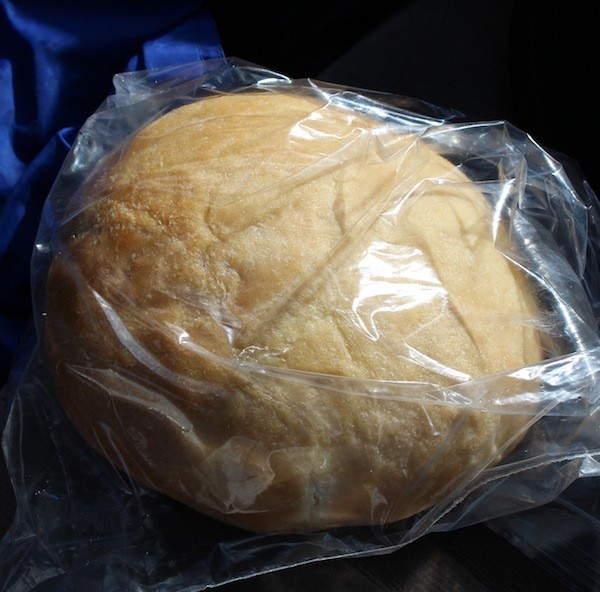 I had bought a loaf of bread by a vendor at the pueblo, and she had put it in a plastic zip lock bag for me, which I "carried" by tucking the top into my pants at one hip.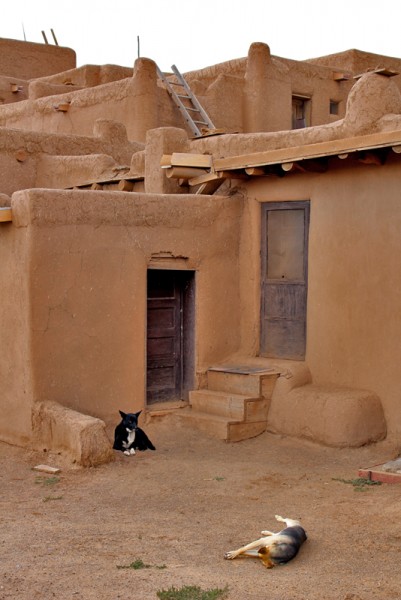 Walking over to the North House of the pueblo, I came in the vicinity of two dogs lying by an entry way. The bread bag on my hip periodically needed to be adjusted to insure it was tucked well into the waist of my pants, and when I thoughtlessly rattled the plastic bag around them, they popped up onto their feet.
After another rattle of the bag a moment later, and they were by my side, my new friends. And that's when I saw this guy's eyes.