After yesterday's slumfest, today wasn't much better, although I was at least more productive and had a little more energy today. The aches in my shoulders and knees and hands remained, and I awoke with a slight headache this morning as well. And, I awoke a little too early.
But I had had it in my mind to do a little more purging from stuff in the house this weekend, so I went out in the garage and pulled down a box containing lots of old bills, notices, receipts, articles, and started going through the items one by one, getting as many as I could de-stapled and chucked in the recycling bin.
In time, several boxes were off of shelves in the garage, with two-thirds of their contents in the recycling bin or a box destined to a shredder. And it was so satisfying.
May the purge continue.
I spent much of the early afternoon in a semi-coma, hungrily clinging to sleepiness and enjoying the warmth of time on the couch under a thick blanket, until I woke up enough to remember I had to clean in the kitchen and vacuum the house and get some laundry done. When I completed those things around 5 or so, I took a look out the front door to see what was up, and the Sandias were capped under a cloud, but there were many white, billowy, cottony clouds scattered across the sky. I thought it would be a good time to go and practice a little more with the camera, and try to capture whatever moods the mountain offered me. I grabbed the camera bag and the tripod and drove north up Wyoming, past Alameda, as far as I could go until the road teed, and I turned right and drove several blocks before I found my familiar parking spot and practice stop.
The sun was falling to the west, but its light was strong, and the ground around me was bright. Clouds shrouded Sandia mountain in mostly darkness for a while though.
But in a little while, the scene flipped.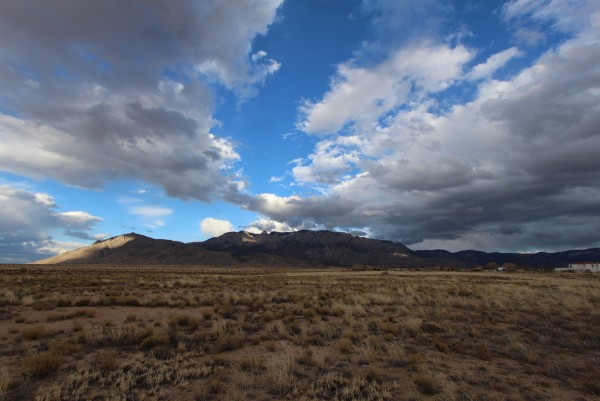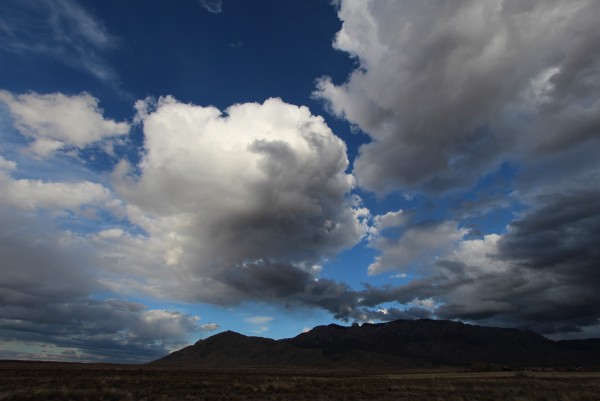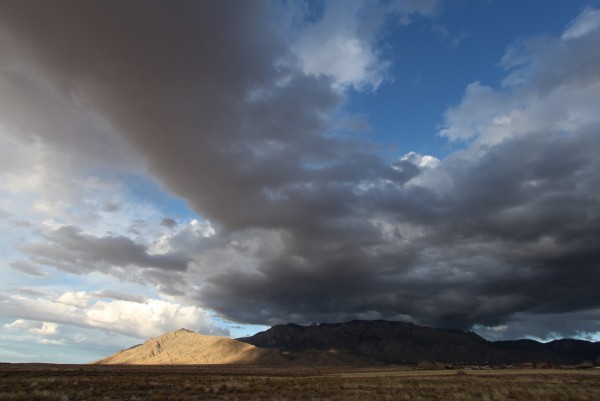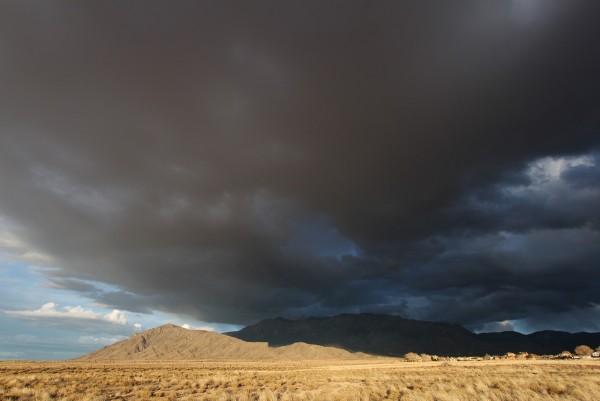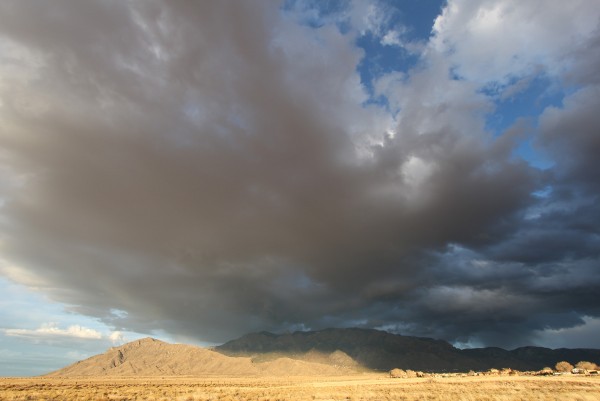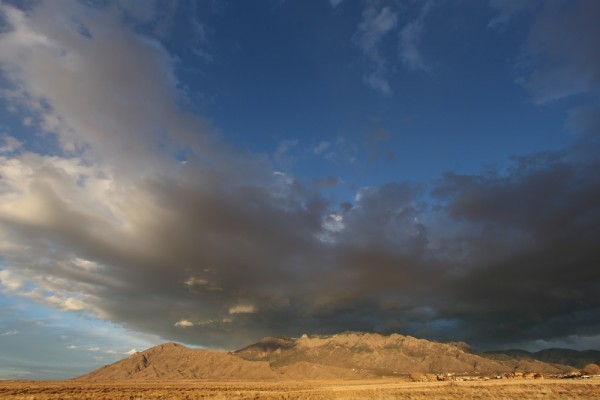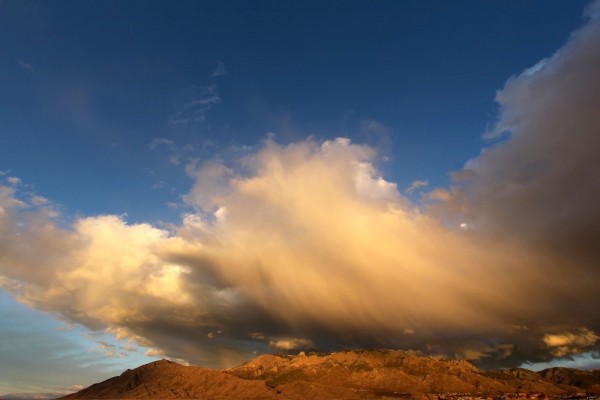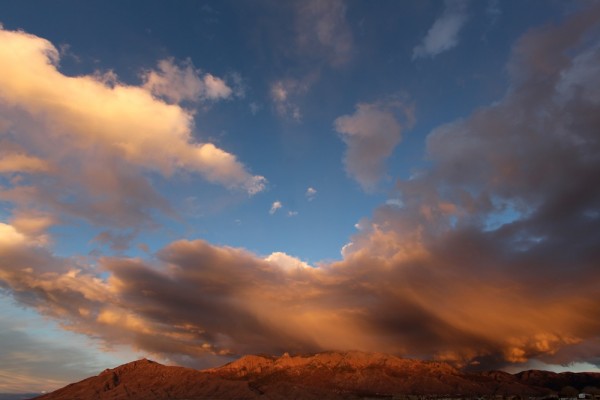 I tried to get a panorama of the moment with several images stitched together.

It was a wonderful experience.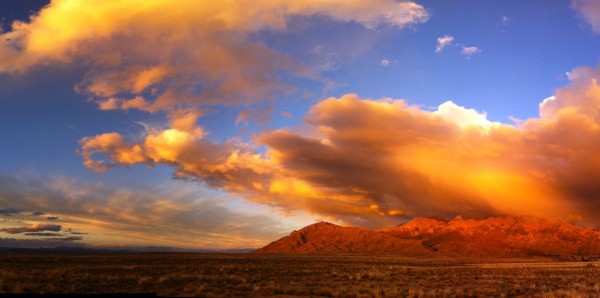 I rounded out my evening by going to the store, and then by making goulash while I listened to the third game of the Lobo baseball season, where the Lobos fell by a run to Gonzaga late. The Lobos are now 1-2 in this tournament in Surprise, Arizona. But that's three games into a long season.
With a few less boxes of space-taking paper out of the garage, and meals made for the work week, and the house felling pretty clean, at least I enter Monday feeling mostly ready for it.