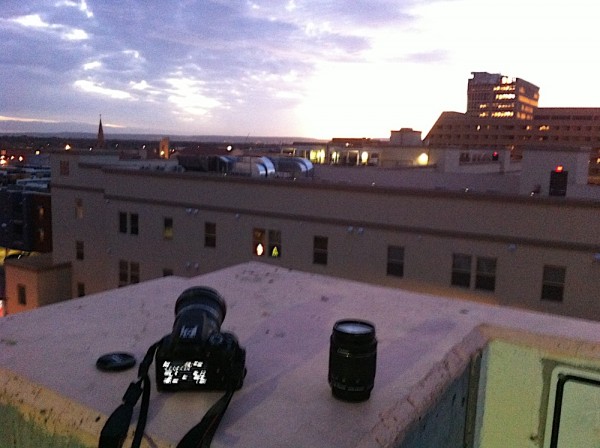 The last few nights I have tried to use some time after work to try and understand how to take a twilight photograph when the camera is in manual mode.
Monday evening's efforts were very crude because I basically dove into the activity pretty uninformed- and when I really wanted to get a nice, clear photo of the moon in clouds, I was at an absolute loss. Monday's super moon climbing out from behind the Sandias and into a lattice of clouds provoked a strong desire to know how to be able to get THOSE pics.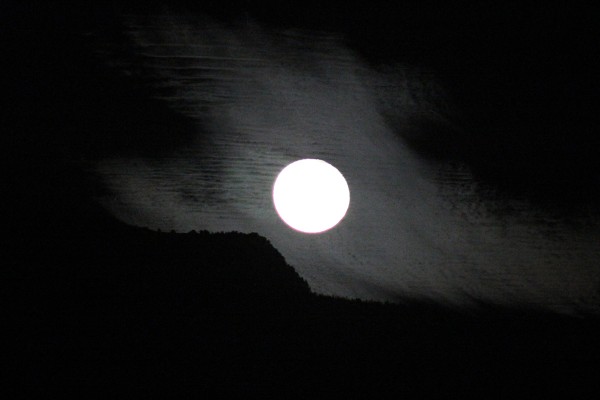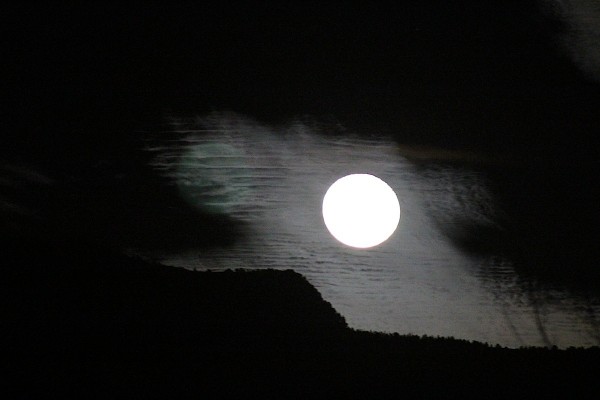 I couldn't get images like I hoped to then, but once I was settled in at home, I looked up some guidance on Google and then went out onto the ball court by my house and sat up the tripod to take some moon pics.
After work today, I went out onto the parking garage by the office to try again at a twilight pic or two, this time armed with a little guidance as well. I got a few nice sundown shots I was happy with.